Consultancy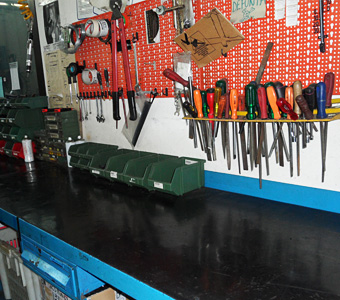 For over 35 years in the field of welding, Alloys Italia has ensured that the technical-sales staff of Alloys Italia is competent and prepared for the customer's requests.
Our technical-sales staff is available to customers for technical advice in the field of welding in general, welding systems, cutting and automation systems, oxygen and gas distribution systems, calibrations and related regulations.
Technical Assistance
For years, Alloys Italia has had its flagship in technical assistance. Since the 1990s, Alloys Italia has been providing after-sales and maintenance service for welding equipment and systems with specialized technicians in continuous training.


A 360-degree service.
Alloys Italia offers its customers an assembly, maintenance and repair service for the best brands of welding equipment, as:
Repair of MMA (SMAW), MIG/ MAG (GMAW), TIG (GTAW) welding systems, plasma cutting systems.
Submerged arc (SAW) maintenance and repair.
Maintenance and repair of pantographs.
ESAB and LORCH authorized service center.
Repair of MIG/MAG (GMAW) , TIG (GTAW), plasma torches.
Electronic boards repair.
Oxygas torch repair.
Repair of pressure regulators, oxyfuel sockets.
Repair and assembly of interconnecion cables..
Maintenance and repair of various welding equipment.
Robotics.
Various services

Calibration with certification according to the UNI 17662 standard

Insulation certification according to the IEC 60974-4 standard

Maintenance of gas distribution systems
The Alloys Italia service performs maintenance on its customers' gas distribution systems by replacing worn or obsolete components and carefully verifying the functionality of the valves and restoring any leaks and anomalies found.
Alloys Italia offers the scheduled maintenance and control service of all gas points as required by the UNI 11627 standards and crimping the gas hoses as per the UNI 1256 standard.
> Download document
Design of technical gas systems
Alloys Italia, thanks to its many years of experience, is at your disposal to help you in the design of technical gas systems.

Consultancy UNI EN 1090
Our technical-sales staff is available for advice related to the new UNI EN 1090 standard on the construction of steel and aluminum structures.

Welder training courses
Alloys Italia organizes training courses for welders. Within our estabilishment we provide an equipped meeting room and a show room for practical welding tests.
We carry out courses to obtain the welder's license and welding courses.