Rental of welding machines, welding systems and equipment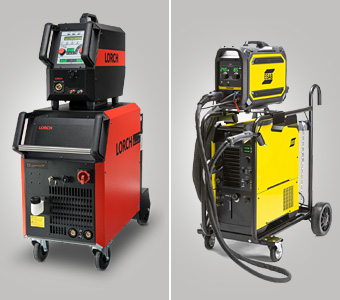 For years we have been providing our customers with the rental service of welding equipment to make up for the moments of accumulation of work and / or for the need to have equipment available for limited periods without having to buy them.
Alloys Italia hires welding equipment from the best brands such as:
- MMA (MMAW) welders
- MIG/MAG (GMAW) and TIG (GTAW) welders
- Plasma cutting machines
- Submerged arcs (SAW) and positioners
In addition to the equipment, the rental service we offer also includes technical assistance from our staff for the resolution of any breakdowns.
We are also available for deferred payment for the purchase of welding equipment.
For more detailed information, please contact our sales department.